Store
Beginners Weekend Seminar - Source School of Tantra Yoga
Learn 22 Tantra Techniques that will transform your sexual love life into one of ecstatic pleasure, harmony and deep emotional connection! No prior knowledge or experience is necessary. There is no nudity in the seminar. The at-home Saturday night practice is optional.

Tantra: The Art of Conscious Loving seminars provide the education we never had and always needed in order to have wonderful, real and lasting love, and to rediscover the full potential of our sexual energy. "Rather than a "touchy-feely" course about sex, Tantra: The Art of Conscious Loving is a spiritual yet practical guide to being present and intimate with the most important person in your life. Sure there was a lot of discussion of sex, but only in the context of celebrating yourself, your partner, your love and of life itself...this should be required learning for all people."
Have you ever felt there must be something more to sexual loving? In just a few days, you will discover the ancient secrets of female and male sexual ecstasy.You will learn to use sexual energy for increased intimacy, spiritual connection, pleasure, harmony and freedom. Turn sex into a relationship practice of healing energy, renewal and transformation.

Are you tired of chasing weak orgasms? Women can experience longer, deeper, faster and more powerful orgasms. Men can orgasm without tiring ejaculations. You can tap into an endless, spontaneous flow of creative, love energy.

In Ancient India, Tantric sex was taught as an art form that every conscious person must master. Now you can learn these ancient and proven skills translated as a 21st century art form and experience harmonious, joyful union.

No explicit sexual activity or nudity takes place in class; optional homeplay is assigned.
Crystal Wand - $40
Now you can practice sacred spot massage on your own if you don't have a partner.

This 10 inch sensuously curved crystal (1/2" inch diameter) Lucite G Spot Stimulator and Prostate Massage Tool is individually made for your pleasure and awakening. The hard Lucite provides firm stimulation that our many users rave about!
The Crystal Wand is even a beautiful erotic art piece on its own! The S shaped design gives you the needed leverage to easily find and reach the G Spot (sacred spot) and prostate (Male G Spot) for effortless self stimulation.
Intermediate Weekend Seminar - Source School of Tantra Yoga
Tantra: The Art of Conscious Loving - Intermediate Seminar
Prerequisites: Beginners Weekend Seminar

Putting It into Practice! Become A Master Lover!

This Intermediate Weekend Seminar does not require that you have mastered all that was taught in the Beginners Weekend Seminar, only that you have a sincere desire to integrate Tantra into your life. During this seminar you will learn the intermediate practices of:

MALE SEXUAL HEALING. Are you ready to have a more open-hearted and connected man? In this seminar the featured practice for Saturday night is men's healing and awakening. Learn over twenty healing and pleasurable strokes for the lingam, emotional release techniques, and base chakra work. We will learn an in-depth ritual to celebrate the divine masculine, encourage each man to own his sexual energy, connect to his heart center, and joyfully open the places where he is closed.

INTERMEDIATE FEMALE SACRED SPOT MASSAGE TECHNIQUES. Take this work to a new level of sexual wholeness. Become a master of this form of female sexual healing and awakening. Here's the next set of tools to open the gateway of her pleasure palace, unlock the mystery of every woman's spirit, her sacred spot. Charles and Leah will give you the next skill set to take her deeper.

LIVE DEMONSTRATIONS OF BOTH MALE AND FEMALE HEALING SESSIONS. The real thing, tastefully presented. Seeing will teach you so much. If a picture is worth 10,000 words, these demonstrations are worth 10,000 pictures. Some nudity – class attendance is your option.

COMMUNICATION SKILLS. To serve you a lifetime, secrets that will enable you to avoid arguments and get what you need. Find out what your blocks to listening are and break through them!

ORAL LOVEMAKING MODALITIES. Become a master at this art form.

SEX MAGIC. What's getting in the way of pulling in your beloved? It's time to learn the magic ingredient and missing pieces of "The Secret" so you can manifest your heart's desire. Use sexual energy to create more abundance in your life and facilitate spiritual growth.

And so much more!
Learn Tantra at Home Multimedia Set - $75
The Learn Tantra At Home Multimedia Set is the most comprehensive multimedia Tantra course available. Two DVDs, 4 CDs, 100-page instructional book with photos and the 25th Anniversary Edition of Tantra: The Art of Conscious Loving book. $120 Value • Internet Special $75. The product bundle contains:

• Best-selling Secrets of Female Sexual Ecstasy DVD
• 25th Anniversary Tantra: The Art of Conscious Loving Book
• The Sacred Spot: A Complete Tantra Yoga Guide to Female Sexual Healing & Awakening (1 DVD, 2 CDs, and 100pg Book)
• Plus Free Bonus: Muirs live presentation audio on CD, Introduction to Tantric Principles and Practices
• Plus Free Bonus: Muirs live presentation audio on CD, Beyond Beginners Tantra

MONEY BACK GUARANTEE: Now you can learn the secrets of being a skilled master lover right in your own home with our Learn Tantra at Home course - Risk Free! We guarantee our educational products will improve the quality of sexual love in your life. Try them at home and practice what they teach. If after 60 days you have not experienced more passion, love, and intimacy, return the course to us for a full unconditional refund. The Free Bonus CD ($15 value) Muirs' live presentation audio, Introduction to Tantric Principles and Practices, is yours to keep, even if you return the other items.
Maui Body Oil - $20
Treat your partner to the best! This erotic and exotic love oil is rich in natural vitamins and contains no artificial ingredients or preservatives.

This is the perfect lubricant for external genital stimulation. Maui Moisturizing Body Oil – The Hawaiian Love Oil, actually enhances your partner's touch, making it more erotic, sensual and healing. As a non-greasy compound, it is our personal formulation of the finest avocado, apricot, coconut, macadamia, jojoba, and vitamin E oils. Rich in natural vitamins, it is also the most luxurious massage oil you will ever use.

Our large 8 ounce bottle is enough for several sessions of massaging your partner head to toe!
Secrets of Female Sexual Ecstasy (DVD) - $30
This educational, erotic, and exceptionally-beautiful DVD from Charles and Caroline Muir will show you ways to more intimacy, passion, and emotional connection than you can now imagine. Explicit, yet not X-rated, sexual loving is depicted with an innocence, beauty, and wisdom that transforms sex into a new art form for the 21st century, with clear instructions to awaken and release unlimited orgasmic energy. You will banish boredom from your bedroom and significantly increase your lovemaking skills. 1 DVD (90 minutes)

In this DVD you will learn:
Secrets of Erotic Kissing and Touch
Facts about Male Ejaculatory Choice, a Key to Creating Maximum Lovemaking Health, Creativity, and Power
Detailed Instructions for Female Sacred Spot (G-Spot) Massage
Female Ejaculation – The Truth about Amrita, the Divine Nectar
Sexual Healing The Tantra Way (DVD) - $20
This educational, profound and often humorous DVD presents renowned Tantra Master, Charles Muir, addressing over 100 of the world's leading Tantra educators and sexual healers.
Charles Muir, the originator of "Sacred Spot Massage", shares from his 35 years of practice and mastery what it takes to be a successful sexual healer. You will learn the 108 qualities that a Daka or Dakini (sexual high priest/priestess) must manifest within themselves to become a master.
ON THIS DVD:
The secret Tantric practice of Transformative Lovemaking, an ancient practice of sex magic, is instructed as a way to manifest these spiritual qualities of enlightment on your road to sexual healing mastery.
The esoteric Tantra meditation of Bija mantra, combined with the sacred geometry of Yantra is clearly instructed. Through this initiation and practice, you will safely awaken the sleeping energy and consciousness that is found in the chakras. This powerful meditation also opens the nadis (energy meridians) so that the released energy can renew you physically, emotionally, and spiritually.
Tantra The Art of Conscious Loving - Charles and Caroline Muir - $20

A provocative and timely work, based on Charles and Caroline Muir's popular Seminars, offers modern couples ancient Tantric secrets for deepening relationships, intimacy, and passion. Now in its 16th printing in 10 languages.

READ OUR 5-STAR REVIEWS ON AMAZON - CLICK HERE!

Tantra: The Art of Conscious Loving book is arranged in two parts:
- An initiation into Tantra, its goals and philosophy of life, the science upon which its practice is based, and how it works specifically for couples.
- Sexual rituals, the Yoga or "union" couples practice, to achieve an ecstatic connection in loving.

The 25TH ANNIVERSARY EDITION of the Muirs' groundbreaking book on Tantra is an easy read, which will introduce you to all aspects of Tantra, from history to life-renewing practices.
The Sacred Spot: A Complete Tantra Yoga Guide to Female Sexual Healing & Awakening - $45
The Sacred Spot: Complete Multimedia Set is for those who have not purchased the 100 page Sacred Spot book from an outside source (like Amazon.com or Barnes&Noble). The "Complete Multimedia Set" includes the book, DVD and 2 CDs. ($45.00)

The Sacred Spot: DVD & CDs Package Only is for those who already own the book, and just need the DVD and 2 CDs package. ($30.00)
Tantra Masters Charles and Caroline Muir, originators of Sacred Spot Massage, reveal their secrets gleaned from over 35 years of practicing and teaching experience. Their original Sacred Spot work is the cornerstone of most western Tantra teachers and has become a worldwide movement to bring healing, awakened consciousness and new aliveness to women's sexual & creative centers.

In this multimedia kit (Instructional Book, 90min DVD and Two 60min Audio CDs) you will learn everything you need to know about how to give and receive Sacred Spot Massage. Discover never before shared techniques: stroking, mudras, positions, energy work, teamwork, powerful visualizations, affirmations, meditations and so much more.
White Tantra Yoga Volumes I, II and III - 5 CD Collection - $35
White Tantra Yoga (Laya Yoga) harnesses the power of your love, breath, and mind, directing it towards your chakras and body. It is a form of Kundalini Yoga which alternates the moving meditation of stretching with periods of profound sitting meditations.

Yogi Charles Muir, accompanied by award-winning New Age musicians, expertly guides you through this form of self love, self regeneration, and self realization. These productions are good for beginners and advanced Hatha Yoga students. They are a vital part of any Tantric practice.

All three volumes of White Tantra Yoga on five quality CDs (5 hours of instruction) at an extraordinary discount price. $62 Regular Price, Online only NOW $30.00 (Save 50%)
White Tantra Yoga Volume I - Beginners (1 CD) - $15
White Tantra Yoga Volume 1 offers a meditative approach to hatha yoga. This CD features a 30-minute "wake-up routine" to start your day and another 30-minute routine to assist you in unwinding for a restful night's sleep. It contains instructions in basic asanas, breathing techniques, and meditations. 1 Audio CD (61 minutes)

White Tantra Yoga (Laya Yoga) is the Grandfather of Hatha Yoga. It is a breath-oriented, meditative, and chakra-focused practice of gentle stretches that promote health on all levels. It is a way of "making love" to your body which will revitalize you, increase your flexibility, and lead you to the "Beloved" that resides in your Heart. A beautiful musical score joins perfectly with "word picture" instruction, to lead you into the state of being which is Yoga. Each CD includes Tantric breathing techniques, meditations, and easy-to-follow White Tantra routines.
White Tantra Yoga Volume 2 - Intermediate (2 CDs) - $20
This next level of White Tantra Yoga includes routines of 20-, 30-, and 51-minutes that can be combined in any way for a short or longer class.

Powerful Pranayamas are practiced including: complete breath, charging breath (breath of fire), ujjai, and alternate nostril charging breath.

You'll practice nadi purification, chakra focus, sacred geometry, visualizations, and the profound Ajapa meditation. The addition of the important emotional component of White Tantra Yoga is introduced along with the "inner game" of breath - kriya. 2 CDs (141 minutes total).
White Tantra Yoga Volume 3 - Advanced (2 CDs) - $20
Volume 3 includes two 50-minute routines that can be practiced alone or together for a total mind/body session.

Throat chakra awakening, bandhas, sacred geometry, and pratyahara are covered. A powerful kundalini meditation (cosmic intercourse) and awareness of pranic flows will take you into your deepest experience of Yoga.

Extensive practice with psychic sleep (Yoga Nidra) will provide you with deep relaxation and regeneration. Affirmations and instruction for merging with the Inner Beloved and Inner Guru are also included. 2 CDs (140 minutes)
The Art of Sexual Ecstasy - Margo Anand - $21.95
This landmark book on human sexuality makes the sacred lovemaking techniques of the East fully comprehensible to Western readers. Elegantly illustrated, it helps the reader acquire new attitudes and broaden his or her range of experience, to revitalize and strengthen relationships.

This book opens the way to a new stage of fulfillment and bliss, making the sacred lovemaking techniques of the east available to western readers and extending sensual experience for everyone.
The Multi-Orgasmic Man - Mantak Chia - $16.99
At last, simple physical and psychological techniques that allow men to fulfill their dreams and women's fantasies.
Learn to Separate Orgasm and Ejaculation! Enjoy Increased Vitality and Longevity! Become Multi-Orgasmic Now!
The Multi-Orgasmic Couple - Mantak Chia & Maneewan Chia, Douglas Abrams & Rachel Carlton Abrams, MD - $16.99
A classic work on human sexuality, The Multi-Orgasmic Couple along with The Multi-Orgasmic Man and The Multi-Orgasmic Woman, the other volumes in the ground-breaking trilogy is the first popular, accessible book designed to help sexual partners achieve new levels of sensual pleasure and intimacy. Co-written by Mantak Chia, the foremost expert in the field of Taoist sexuality, and Rachel Carlton Abrams, M.D., a family practice physician specializing in holistic health and sexuality, The Multi-Orgasmic Couple combines ancient Eastern wisdom with Western knowledge to provide the sexual secrets that every couple needs to know.
The Multi-Orgasmic Woman - Mantak Chia, Rachel Carlton Abrams, MD - $16.99
A classic work on human sexuality, The Multi-Orgasmic Woman along with The Multi-Orgasmic Man and The Multi-Orgasmic Couple, the other volumes in the ground-breaking trilogy is the first popular, accessible book designed to teach women the essential techniques to enjoying multiple orgasms in their sexual relationships. Co-written by Mantak Chia, the foremost expert in the field of Taoist sexuality, and Rachel Carlton Abrams, M.D., a family practice physician specializing in women's health and sexuality, The Multi-Orgasmic Woman combines ancient Eastern wisdom with Western knowledge to provide the sexual secrets that every woman needs to know.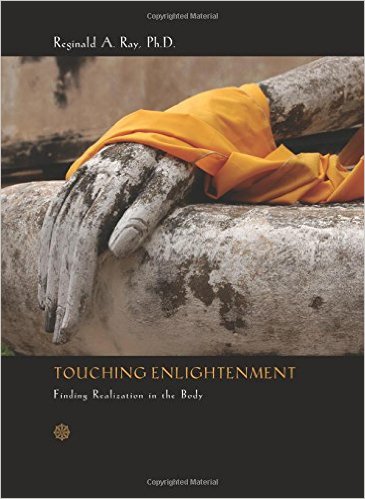 Touching Enlightenment: Finding Realization in the Body - Reginald A. Ray, PhD - $19.95
What does it mean to "meditate with the body"? Until you answer this question, explains Reggie Ray, meditation may be no more than a mental gymnastic something you can practice for years without fruitful results. In Touching Enlightenment, the esteemed author of five books about Buddhist history and practice guides you back to the original practice of the Buddha: a systematic process that results in a profound awareness in your body rather than in your head.
Combining the scholarship that has earned him international renown with original insights from nearly four decades practicing and teaching meditation, Reggie Ray invites you to explore: How to enter fully into communion with your embodied natureThe insights of Tibetan yoga, from guidance on breathing and working with discomfort to its challenge to modern practitioners on the path to realization.
Why "rejected" experience becomes imprinted in the body and how to receive it anew to reconstitute your human way of being Karma of cause and karma of result taking full responsibility for your lifeYour three bodies the physical, the interpersonal, and the cosmic"To be awake, to be enlightened, is to be fully and completely embodied. To be fully embodied means to be at one with who we are, in every respect, including our physical being, our emotions, and the totality of our karmic situation," writes Reggie Ray. In Touching Enlightenment, he offers you a map of unprecedented clarity and power for embarking on the journey toward ultimate realization in and through the body.
Secret of the Vajra World: The Tantric Buddhism of Tibet - Reginald A. Ray, PhD - $39.95
This book provides an entree into the Tantric (or Vajrayana) Buddhism of Tibet, as conveyed by Tibetan masters teaching in the West, and as received by their Western students. The Tantric tradition is a unique collection of lesser-known texts, concepts, and meditation practices that are usually made available only to experienced and specially initiated practitioners.
The "Vajra World" ( "vajradhatu" in Sanskrit) is a realm of indestructibility, the level of reality beyond all thought and imagination, all impermanence and change, which a fully realized person knows and inhabits. Used metaphorically, "Vajra World" refers to the traditional culture of Tibet and the unique spirituality that is its secret strength.

Topics include:
The tantric view of human nature and the external world
The special role of the guru, or tantric mentor
The preliminary practices that prepare the student for full initiation
The major dimensions of Vajrayana practice, including visualizations, liturgies, and inner yogas
The tradition of the "tulku," or incarnate lama
The lore surrounding the death of ordinary people and of saints
The practice of solitary retreat, the epitome of traditional Tibetan Buddhism

"Secret of the Vajra World " is the companion volume to the author's earlier book, "Indestructible Truth: The Living Spirituality of Tibetan Buddhism. " While that book focuses on the history, cosmology, philosophy, and practice of the more public, exoteric side of Tibetan Buddhism, this work treats its more hidden and esoteric aspects as they take shape in Vajrayana. Together, the two volumes provide a broad introduction to the major traditions of Tibetan Buddhism.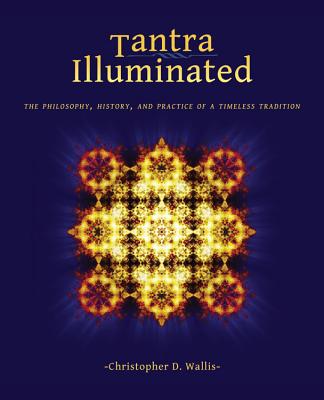 Tantra Illuminated: The Philosophy, History, and Practice of a Timeless Tradition (Paperback) - Christopher D. Wallis, PhD - $29.95
Tantra Illuminated takes the reader on a fascinating journey to the very heart of Tantra: its key teachings, foundational lineages, and transformative practices. Since the West s discovery of Tantra 100 years ago, there has been considerable fascination, speculation, and more than a little misinformation about this spiritual movement. Now, for the first time in the English language, Tantra Illuminated presents an accessible introduction to this sacred tradition that began 1,500 years ago in the far north of India. Using translations from from primary Sanskrit sources and offering a profound look at spiritual practice, this book reveals Tantra s rich history and powerful teachings.